It's no secret that the biggest challenge both current and potential makeup wearers have is "finding the right colors" when it comes to matching their skin tone. In my eight years of working in retail cosmetics, the annual surveys and market research confirm of all categories listed under complexion, foundation is still the number one challenge to overcome!
With so many brands, formulations, and shade range expansions, why can't we just "get right"?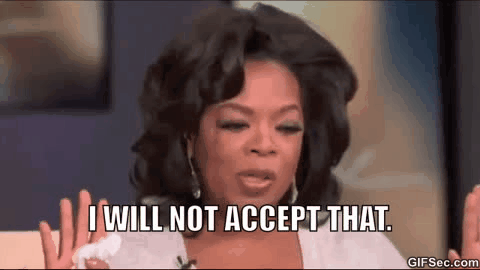 Well, there's a few "honest" and "ugly" truths to discuss. I'm just going to explain a couple in this post. First, I'd like to encourage you with this if you're in the foundation-matching struggle: You can find the right product!
There's just a little more to the process than searching by shade or formula alone.
In order to get the "the best" product for you, there are some considerations that you must think about. The first thing to understand is that makeup is just as personal in selection as any other self care items you buy. This includes fragrances you wear, products you bathe with, clothing choices, etc... It's all about YOU!
So, ask yourself a few questions before rushing off the store or online to buy the next "big" foundation and potentially wasting your time and money:
1. How do I want to look? (preference)
2. What do I want this product to be able to do for my skin? (desired results)
3. How am I currently taking care of my skin? (current skin care routine/habits)
These are a few questions that an artist in a cosmetics store might ask, so it's best to be prepared with a thoughtful, honest answer. This will eliminate options that aren't right for you and increase your chances of finding the right product.
When expecting "perfection" of your foundation, a HUGE misconception out there is that it has the power to mask any skin issue to achieve a flawless-looking canvas...
NOT TRUE!!!
The "canvas" you give your foundation is what your foundation has to work with. It's give and take, folks!
Unfortunately, I come across this scenario on regular basis, so I will use it as example.
Example: You have "oily" skin. You aren't using a moisturizer because you're afraid of it making you oilier. You heard that a matte (shine-free) finish is great for oily skin. You believe that a matte finish is the formula you need to help your skin stop looking/feeling oily.
Honest truth: Your foundation will NOT stop your skin from producing more oil or keep that shine away!
As a matter of fact, you'd likely produce more sebum (oil) because your skin is demanding hydration!
Harsh truth: It's parched...it's thirsty...it wants a drink o'water!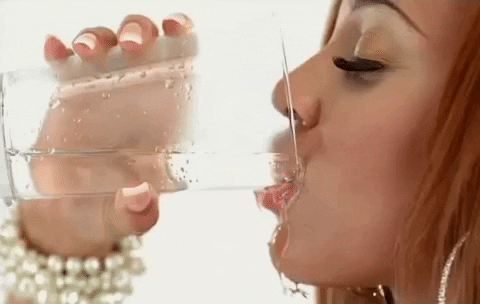 At this point your skin is desperately searching for somewhere...anywhere that it can get that "drink"! So, guess where it's going to draw it from first?
That's right! Your foundation will be up for grabs!
The results can be "cakey"/thick looking, color appears not "quite right", wearing away after a few hours, looking "oily" after a couple of hours, or not appearing as smooth and "skin like"/natural in finish.
Applying foundation on dehydrated skin is like being thirsty and gulping down a McDonald's milkshake (when the machine is working) and using that to quench your thirst. Sure, you may satisfy the initial thirst, but you'd likely make yourself thirstier soon after because it's not hydrating enough.
TIP: Make sure you give yourself that drink of water your body and skin is demanding. No matter what your skin type is or how much water you drink, your skin needs to (and wants) to be hydrated from the outside-in, too.
Note: Of all the water you consume (assuming you consume your proper amount regularly), the larger portion is going towards your internal organs first. While your skin does benefit from it, too, it's only receiving a small portion.
Honest Truth: If you give your skin what it needs, then you will get the results you want!
These are my top 4 recommendations to help hydrate and condition your skin (in order of steps to use) so it's optimal for makeup! These products are great for any skin type, including sensitive skin. Click the pics to get more info!
The right skin care/prep will help you in the following ways for complexion perfection:
* Your skin will "awaken" to show its truest color (Hydration breathes life back into the skin)
* Your foundation will go on smoother and last longer. No more "cake" face.
* You'll achieve a more flawless look! That #YAMSGLAM (Youthful And Marvelous Skin Glamour)
Need help getting your makeup life together? Email me your questions at Neci@yamsglam.com. I'm here to help!
Thank you for checking out this post! If you've found this information useful or helpful in any way, please LIKE, COMMENT, and SHARE! You can also feel free to reach out to me with any questions via email. Remember:
Know yourself...Love yourself...and Embrace your own beauty!
Love,
Neci