5 Types of Products You Need in Your Personal Makeup Kit
Making the transition from "au naturel" to venturing onto the "colorful" side of cosmetics can be both confusing and exciting at the same time. When done thoughtfully, the experience can make you feel like a kid in a candy store!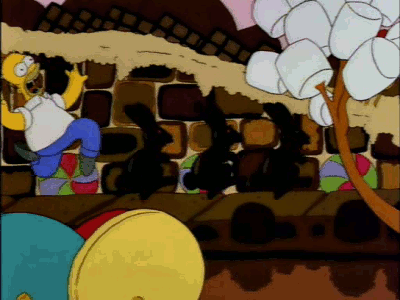 If you're just starting to build your personal makeup kit, here are 5 types of products you need to own:
1. Skincare. There's no successful makeup application without a proper skincare regime. Point blank. Period. The end. The success of your finished result, ties directly back to how you start.
Well nourished, hydrated skin=flawless makeup! #FACTS
Here are a few starter kits for various skin types that are best sellers with proven results! Check them out and let me know if you've tried any of these or let me know what products you like to use in the comments!
*Note: Starter kits usually contain travel-size versions of products that can be purchased individually in full size. The amount of product can last for 1.5-2 months, depending on usage. **Affiliate links.
2. Primer. If you want your makeup to fade after 3 hours, then raise your hand! No???... Not you??? Well, primers will be your next must have for your kit! It's also the next step before applying any color to your complexion after your skincare.
What are the main purpose(s) of primer(s)?
Face: fill in fine lines/pores, create a barrier between your skincare and complexion products, and promotes/support longer wear to reduce fading. It is very important to make sure your primer also suits your skin type/needs.
Eye: absorb excess oil on the eyelids, helps to smooth lid texture, boosts color saturation of eyeshadow and helps eyeshadow wear longer without fading.
*Note: Primers do NOT replace your skincare products; however, they do support your skincare's efforts.
Although there are primers for every part of your face, I recommend owning 2 main types: (1) for your face and (1) for your eyes.
Here are a few primer kits for various areas/skin types/desired finishes. Have you tried primers before? What are your favorites? Let me know in the comment section below!
*Note: Many eyelid primers can also multitask for brows, lips, and under-eye. Starter kits are usually travel sized items to try with the ability to invest in full size. Product amount can last 1.5-3 months, depending on use. **Affiliate links.
3. Complexion Products. Ahh, complexion! Who doesn't want a flawless, "baby bottom smooth" canvas to paint on, right? This part is usually the greatest joy and "pain" for many makeup wearers no matter your artistry level! Yet, this is your step 3 in your routine, so make sure you get it right! LOL!
Using "liquid skin" to even out the tones in your complexion are a necessity because most of us have some level of uneven skin, whether it is minimal or major. Depending on what your makeup style is and the result(s) you're after, you can pick the type of product that will meet your needs/wants.
*If you're not sure how you relate to a particular style of makeup (yes, there's such a thing), then check out my blog post, "Honing Your Makeup Style". Click (here) to check it out!
Common staples considered to be basic complexion products:
- Foundation (any coverage, finish, texture)
- Tinted Moisturizers/BB/CC Creams (any coverage, finish)
- Concealer (for face and under-eye)
- Blush
- Setting Powder/Spray
*Note: You do not need every kind of complexion product in your kit. (Example: Choosing a foundation and a BB cream). Based on your makeup style, personal preferences, and skincare needs/concerns, you can just choose one. Just remember that each type of product serves its own purpose based on the look you desire to create.
Here are some of my personal everyday staples that I use to even out my complexion on days I wear makeup:
**Affiliate links.
Some of these products I like to wear based on the finish/coverage I'm after. I seldom stick with just one formula or brand, especially since there's always something new on the market! Lol!
What are your favorite complexion products? Have you tried any of the products I featured? Let me know in the comments below if you haven't or intend to!
4. Eye & Lip Products. Have you ever evened your complexion, then felt as if you looked waaayyyy too "different" than what you usually see?
A prime example: eliminating the appearance of dark under-eye circles and feeling as if your eyes became much smaller looking. Am I the only one that has happened to???
*Note: Choosing the best colors vary individually. Colors, textures, and finishes are best chosen based on skin tone, skin texture of eye/lips, desired results, and special concerns/conditions.
For eyes:
Using basic, skin tone, matte eyeshadow (about 2-3 shadows to start) helps you to "recreate" or balance symmetry of your eyes while enhancing your eyes' color.
Eyeliner helps to define your eye shape and gives eyelashes a thicker, fuller look before mascara.
Mascara coats eyelash hair to make them appear longer, fuller, or a combination of both. Some formulas also help to maintain eyelash health and stimulate growth.
Brow gel, whether clear or tinted, can give a quick way to keep brow hair in place and/or fill in sparse areas in a more natural way.
For lips: Glosses, stains, and tinted balms are easy "go to" products for many who may feel overwhelmed by or shy away from more saturated lip color.
Nude colors are great for every occasion regardless of how sheer or opaque the lip product is.
Here are a few of my favorite eye/lip products I recommend for makeup newbies to get started. Feel free to switch things up using various textures, colors, and finishes. Check out the links and let me know what you think!
**Affiliate links
Have you tried any of these? What are your eye/lip holy grail products? Leave a comment for me below!
5. Tools. Have you ever tried to bake anything without the right tools? If you tried it, chances are it didn't turn out so well...
Makeup is no exception when it comes to having the right tools. It's a necessity. No, it doesn't have to be a ton of them. You just need a few basics to keep handy, especially for blending and smoothing out texture.
Commonly used tools in a personal makeup kit:
Brushes: Most starter makeup brush sets come with 8-12 brushes, depending on how "complete" you want the set to be. The main brushes most used are: foundation, concealer, powder, blush, eyelid, crease (eye), and brow.
Sponges: Be it disposable or reusable, sponges are great to have for applying/blending complexion products. Some are multipurpose as well and can replace some brushes.
*Check out my blog post, "Tools You Should Use (or at Least Try)" to check out some of my recommendations! Click the link (here).
Mirror: How are you going to apply your makeup if you can't see where to put it??? LED lighted mirrors are a great help for applying makeup. Most are easy to store or display and offers the ability to get up close, when needed. Check out these deals on two mirrors on Amazon!
**Disclaimer: We are a participant in the Amazon Services LLC Associates Program, an affiliate advertising program designed to provide a means for us to earn fees by linking to Amazon.com and affiliated sites.
What are your favorite tools in your makeup kit? What kind of mirror are you using to apply your makeup? Tell me in the comment section!
Now that you know what kind of products should be staples for your kit, the next steps would be how to best use them!
Make sure you subscribe to this blog for post updates and the latest news in the Candied Y.A.M.S. Beauty Community!
Thank you for checking out this post and be sure to share it with the beauty lover near you!
Feel free to Like, Share, Comment, Pin, and/or Tweet. Thank you in advance for your patronage and remember to:
Got beauty questions? My email is always available! Contact me at Neci@yamsglam.com
Join me LIVE on Candied YAMS-TV (YouTube)! Sunday nights at 10 PM EST, "In the Makeup Chair..."
hydt